Firmware updates for the M1 hub and H1/H1P handsets are bundled with Cortex Onboard App releases.
Check the Apple IOS App Store or Google Play Store for updates to Cortex Onboard, select UPDATE as required.
For more about what to expect from the update
https://support.vespermarine.com/hc/en-us/articles/360001710535-Updating-Cortex-Hub-M1-firmware
Once downloaded to your mobile device, connect it to the M1 WiFi on the vessel.
Tap the WiFi icon. Then the Config icon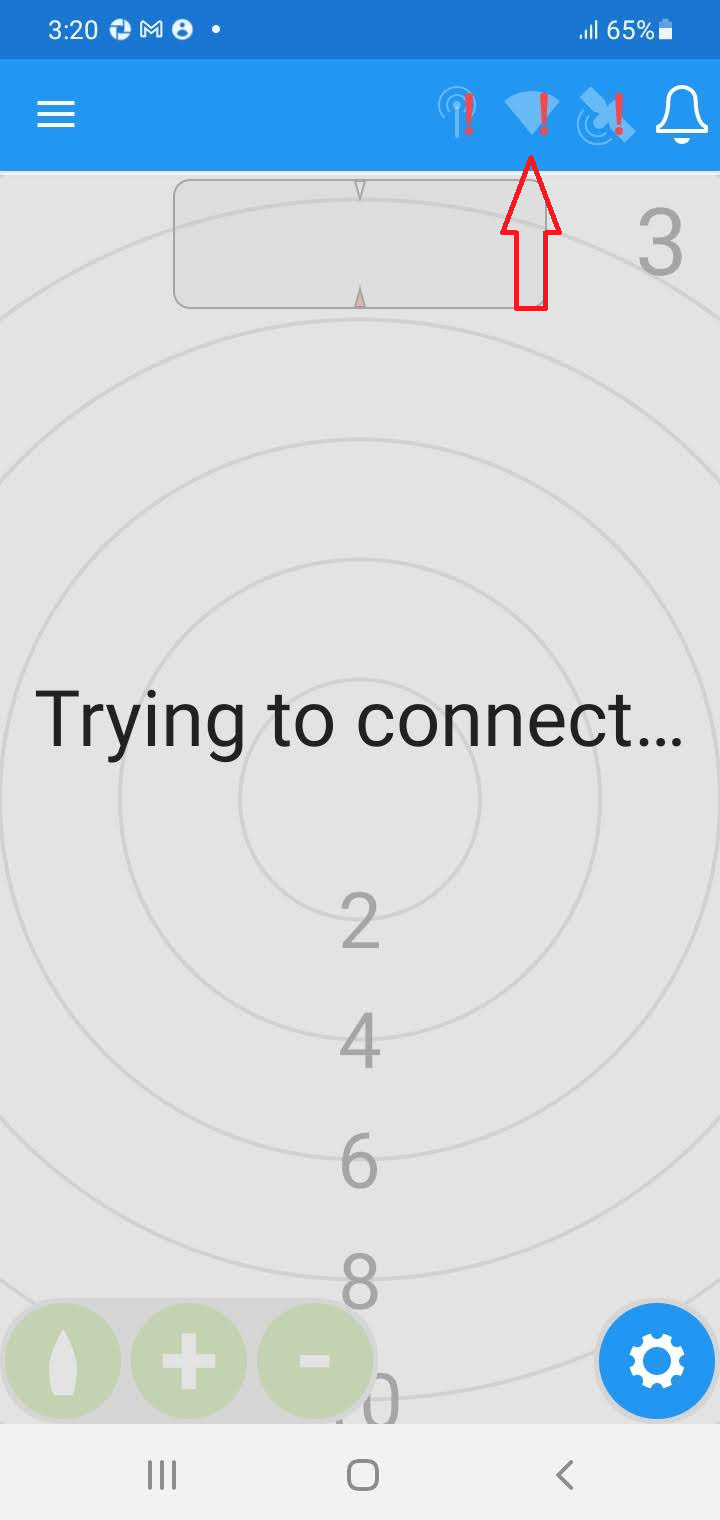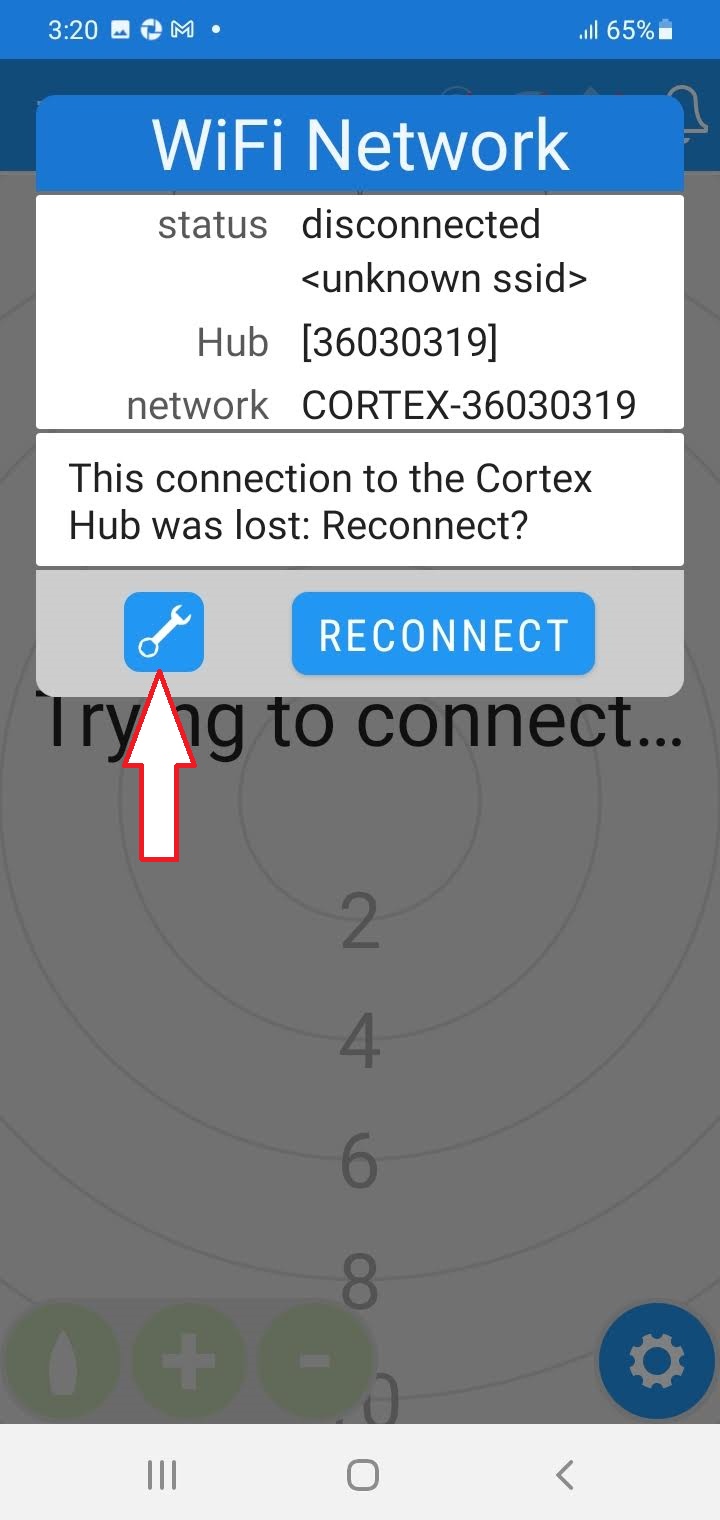 Press select, and the device will look for the QR code. Point the camera at the QR code that is in the box with the M1.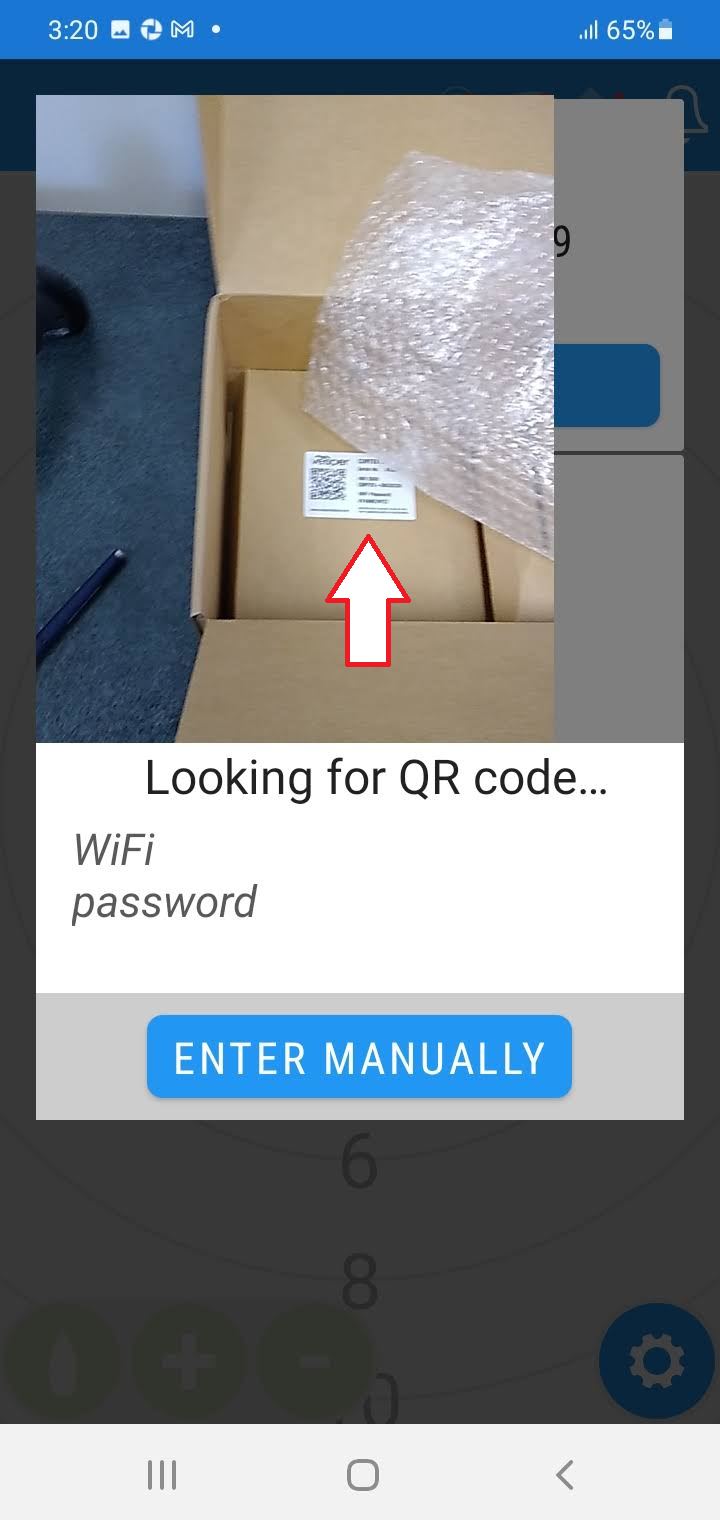 Once the app has connected- it should ask you to confirm the update. If not, tap the menu icon (top left) and then the center of the top banner, and the versions of the handset and the M1 will show and the option to update.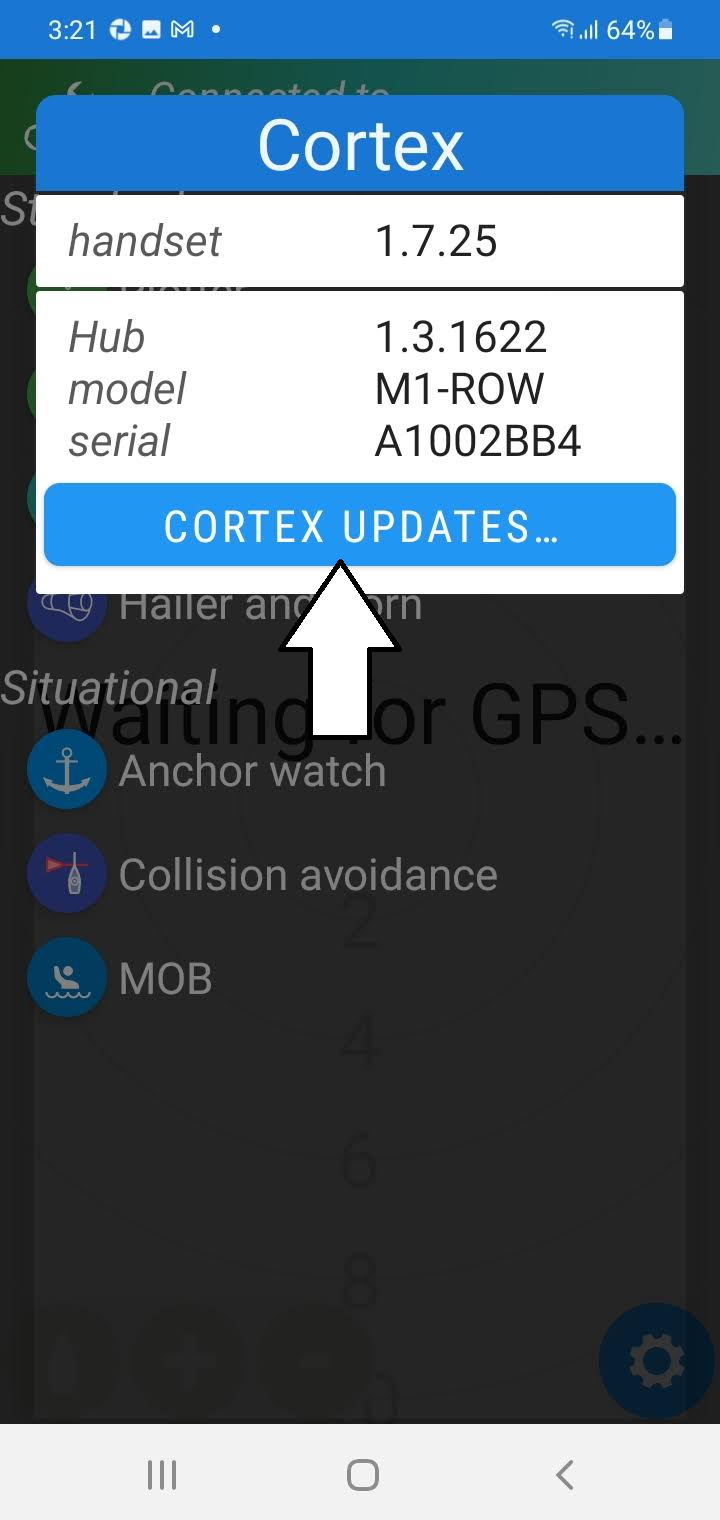 The M1 will automatically recognize updated firmware.
The Onboard App will ask if you would like to perform the firmware update. Select Yes to update.
The status bar will indicate the update status.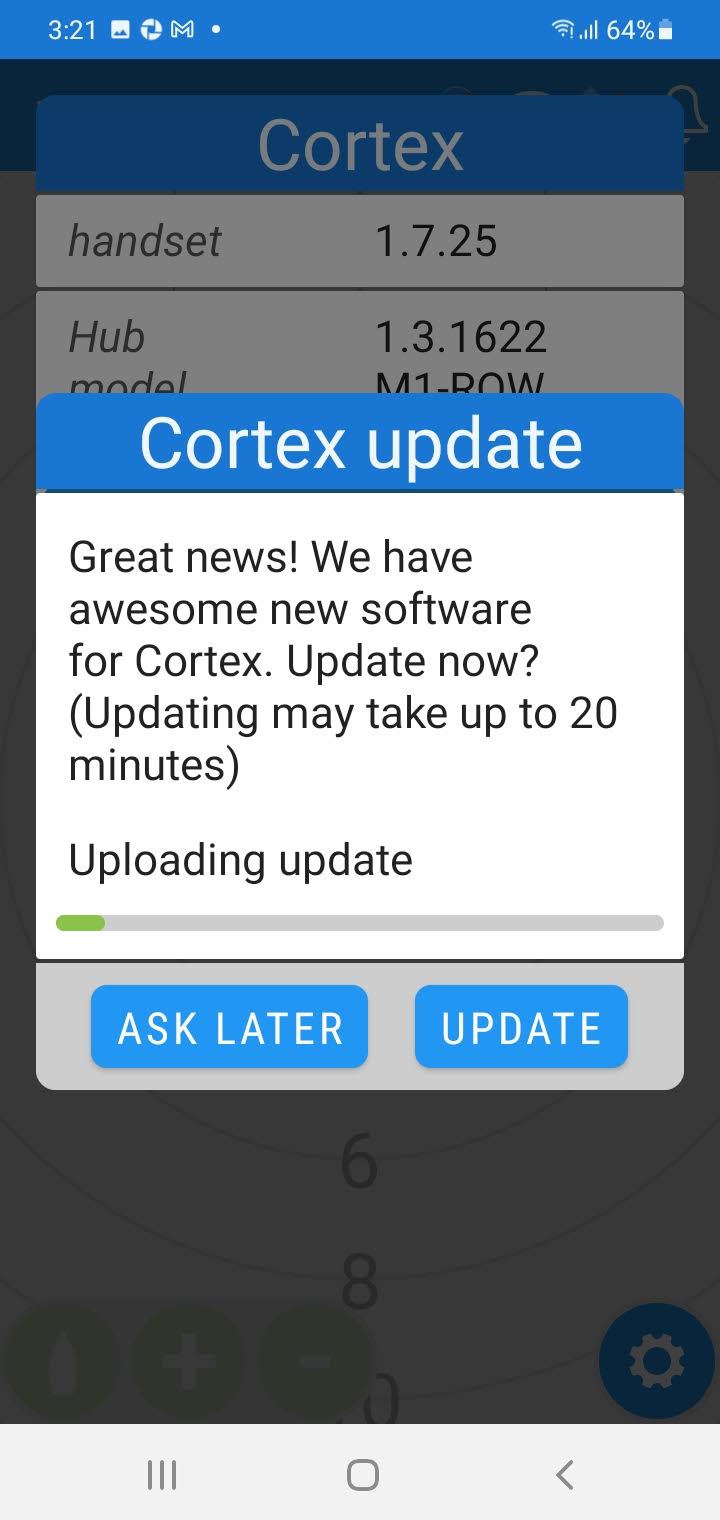 Note - If you have registered your Cortex, emails will advise when a firmware update is available.