The Cortex handset and Onboard app, you can change the view orientation on the Plotter and Situational views.
From the main menu go to the plotter view.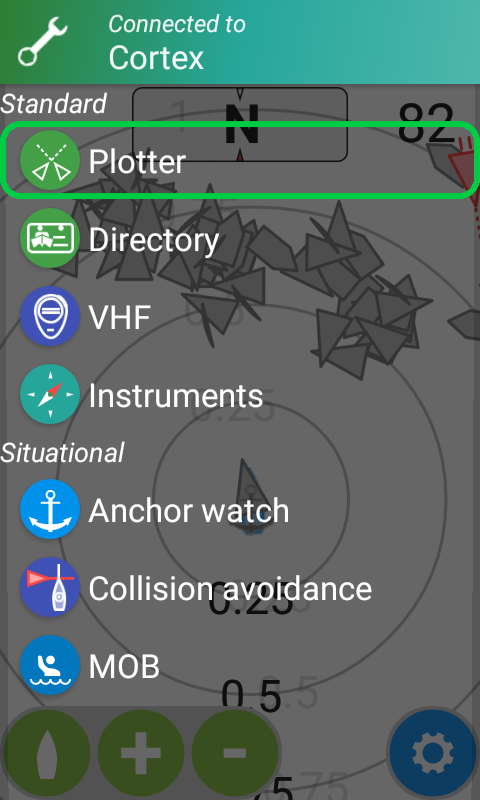 Tap on the gear wheel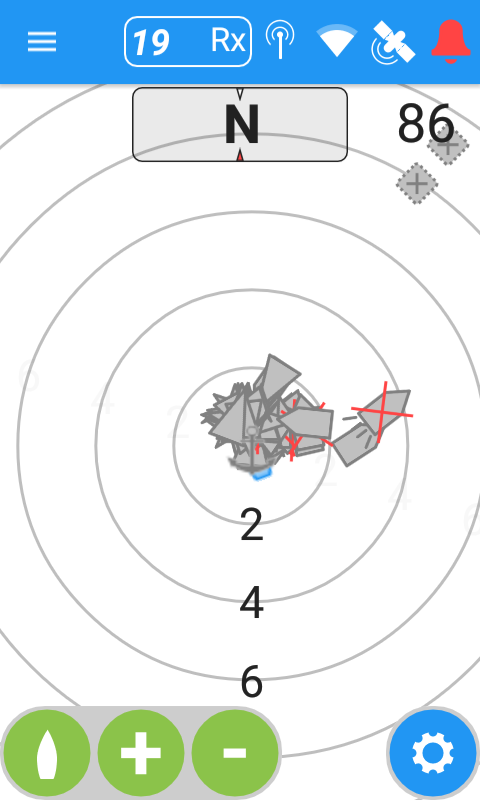 You can choose the Orientation, either north up, or course up, or heading up.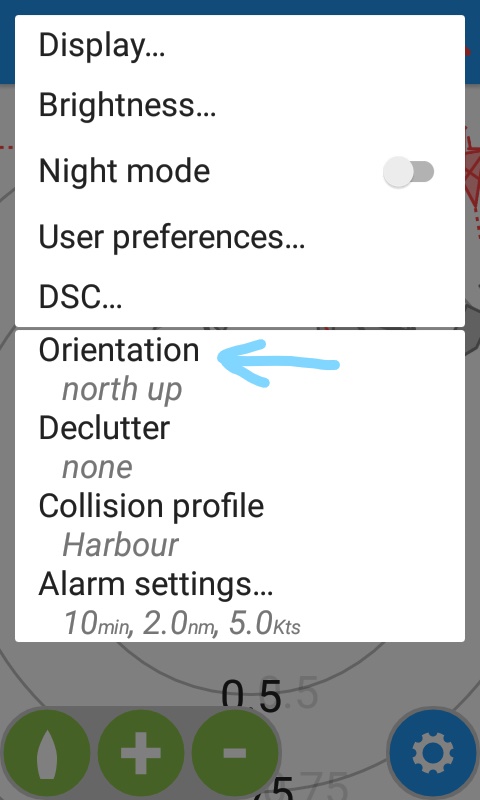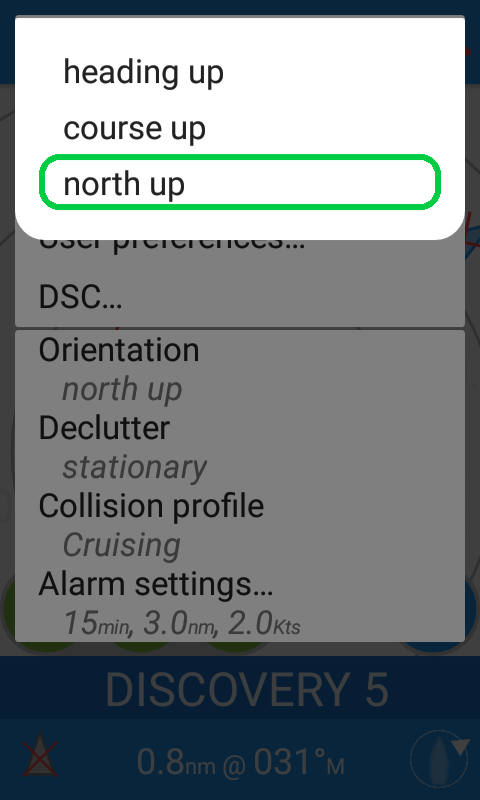 After you have made your selection, press the back key twice to go back to the plotter view.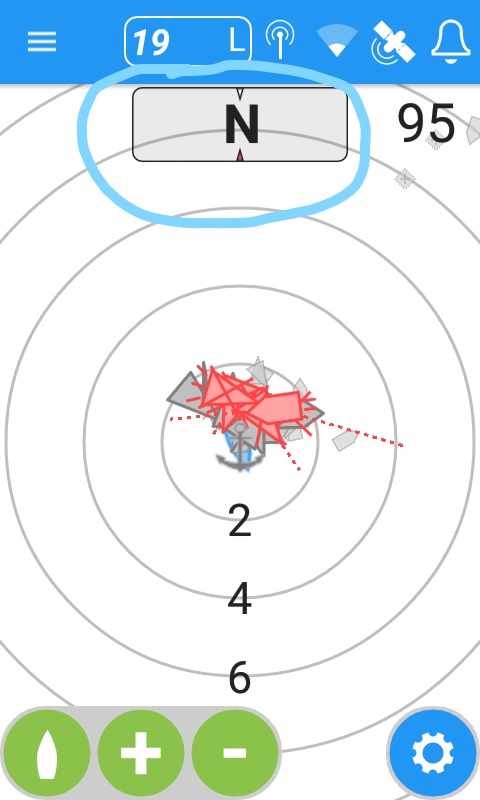 The heading indicator on the plotter view will indicate which orientation is currently in use. When heading up is in use, tapping the indicator will explain the current choice of heading source.