If your Cortex Hub is configured to connect to a Boat Network, if it cannot establish a connection to the cloud for Cortex Monitor using its integrated cellular connectivity, it will fallback to attempt to use the Boat Network instead.
To set this up, from the menu tap the wrench icon (top left) to enter the Configuration menu. Go to Networks and select Cloud.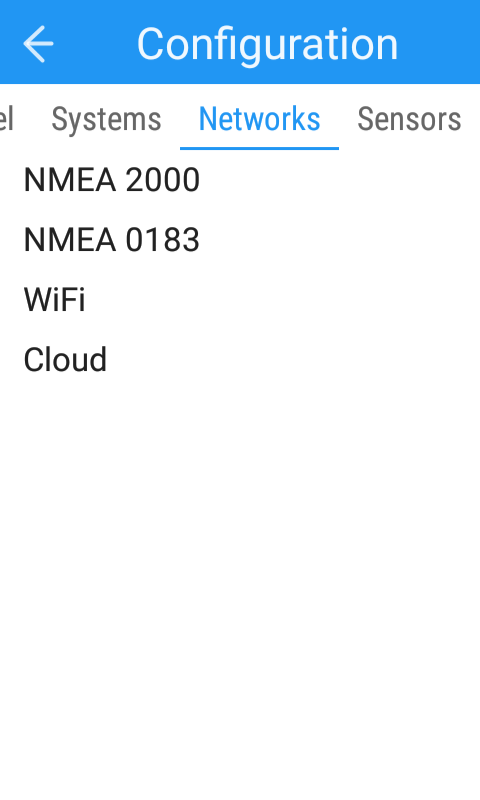 Toggle Allow Boat Network on (right, turns green) to allow Cortex Monitor to fallback to your Boat Network.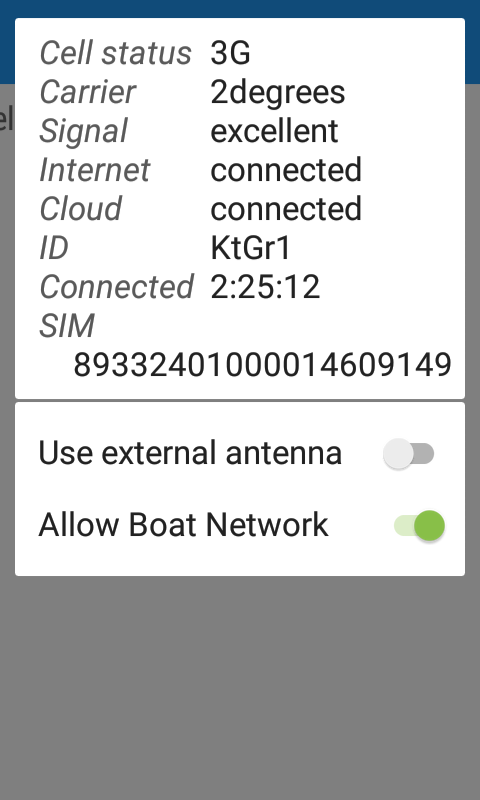 -