The Collision Alarm settings define when an Collision Alert will sound and when a target will change its colour from gray to red to indicate its a target to pay attention to. To find these from the menu go to Plotter.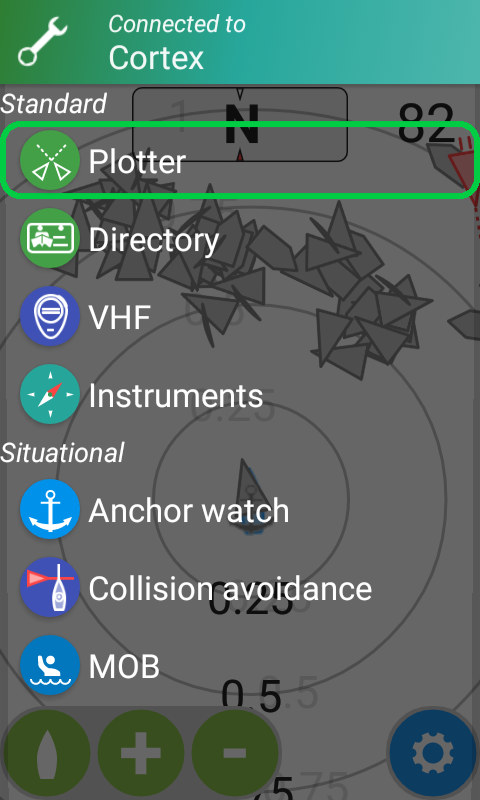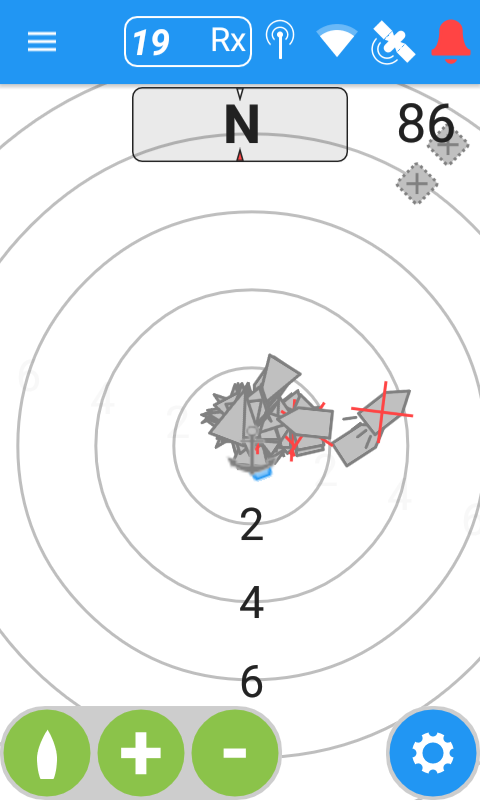 Tap the gear icon to navigate to the Plotter specific settings and choose Alarm Settings.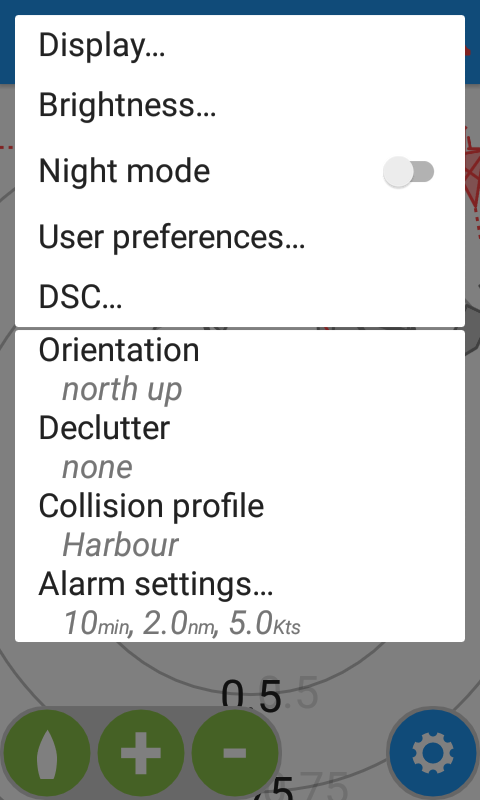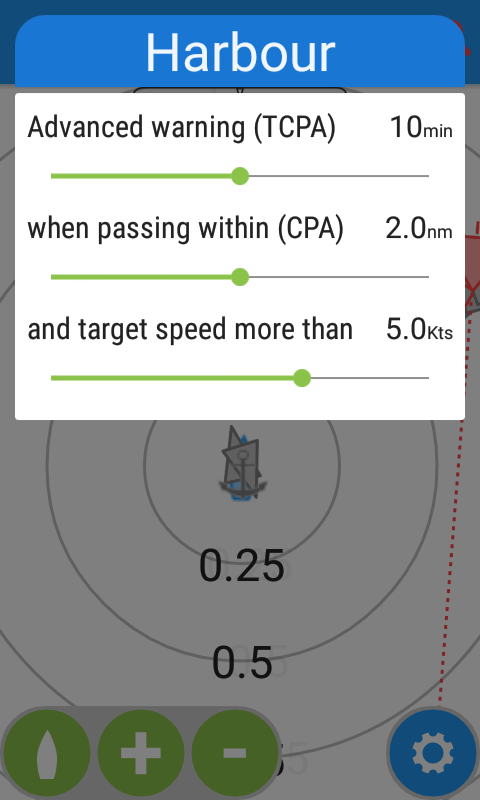 The Alarm settings are saved under the current Collision Profile in use.
The settings are based on,
Advanced warning (TCPA): how far in advance do you want to be alerted to the passing situation. TCPA stands for Time to Closest Point of Approach. In other words, give me x minutes advanced warning before the target gets too close.
when passing within (CPA): how close do you wish to pass another vessel without being warned about proximity. CPA stands for Closest Point of Approach, and is the projected closest distance the target will come to your vessel, if your respective course and speeds stay the same.
and target speed more than: the minimum speed threshold for of any target to be able to trigger the alert. This allows you to prevent false triggering on stationary vessels, for example, when heading straight at a busy anchorage or marina.