To get to the Anchor Watch situational view, go the main menu and and select Anchor watch.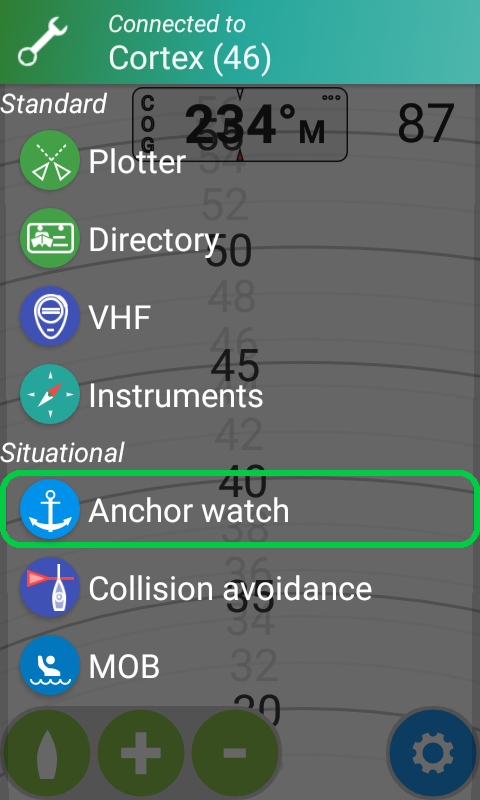 On this view (from left to right) you can drop and weigh the anchor, move the anchor, change the radius of the guard zone, change your view orientation,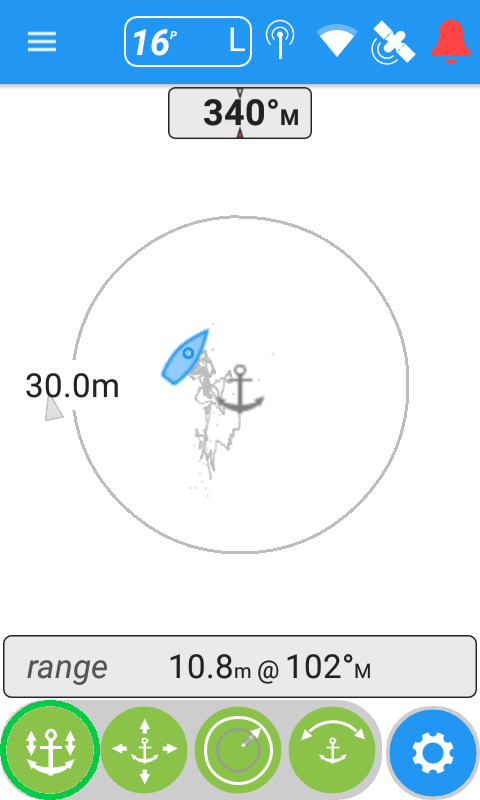 Before dropping the anchor, the Anchor Watch view orientation will default to that of your plotter view. Once the anchor is dropped the orientation is frozen to the heading at the time of dropping. This can then be rotated to a more convenient view later using the view orientation control.
You can control if Cortex will sound a voice alarm "Anchor Drag Alert" when it detects your anchor is dragging from the Alarms icon on the top right of the screen. The Anchor alarm will be heard on a handset, mobile device or external speaker if installed on the Cortex.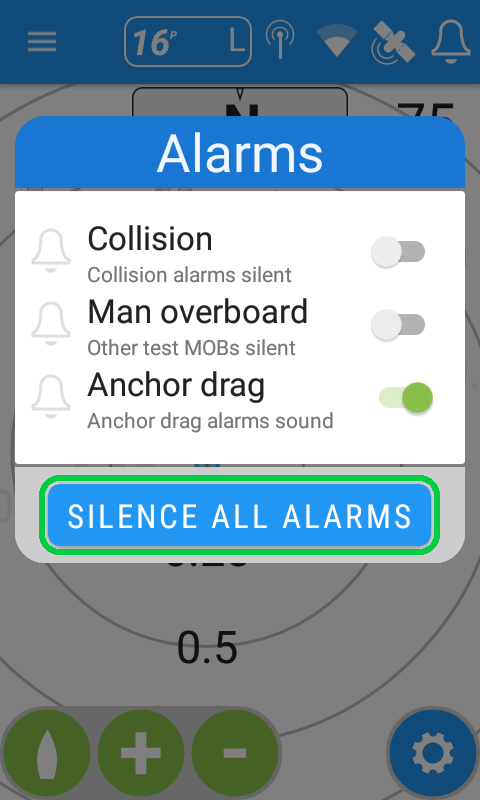 Often, you want to use the anchor alarm feature but mute the VHF radio so that only the alarm will sound but you will not be awakened to VHF chatter. To do so, press the volume key on the right side of the handset and tap the speaker icon. When the speaker is displayed red with a strike through, the VHF is muted, but all Cortex alarms will still sound.