Alarm profiles are simply presets for collision Alarm Settings, which define the time to the advanced warning (TCPA), the targets passing distance (CPA) and speed.
Profiles have been expanded from Cortex Software v1.5 onwards to include tailored settings for when your vessel is stationary or underway in various traffic conditions. The anchored and marina settings are for the vessel when not underway. Harbour, Cruising and Offshore are for when the vessel is underway but with differing concerns about how far in advance you may want an alert for a given passing distance.
To find these go to the menu and go to Plotter: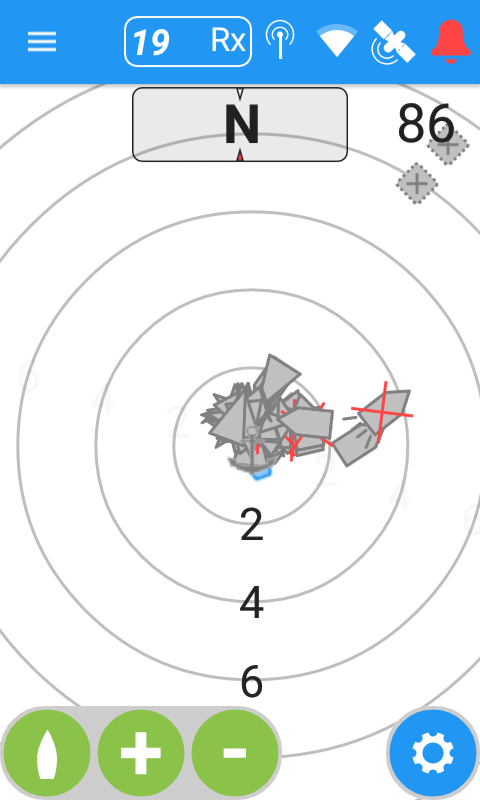 Tap the gear icon to navigate to the various setup features. Select your collision profile: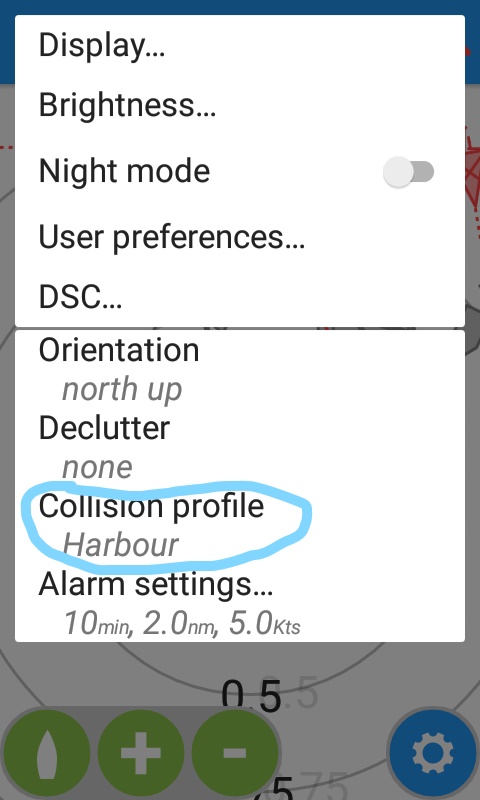 Changes to your Alarm Settings are saved against the current profile in use.