The Cortex Hub can be configured to use an existing WiFi network onboard to connect to the internet and allows mobile devices and additional handsets to have an extended range to connect to the Hub.
To set up Boat Network tap the wrench to go to the Configuration area and select WiFi from the options under Networks.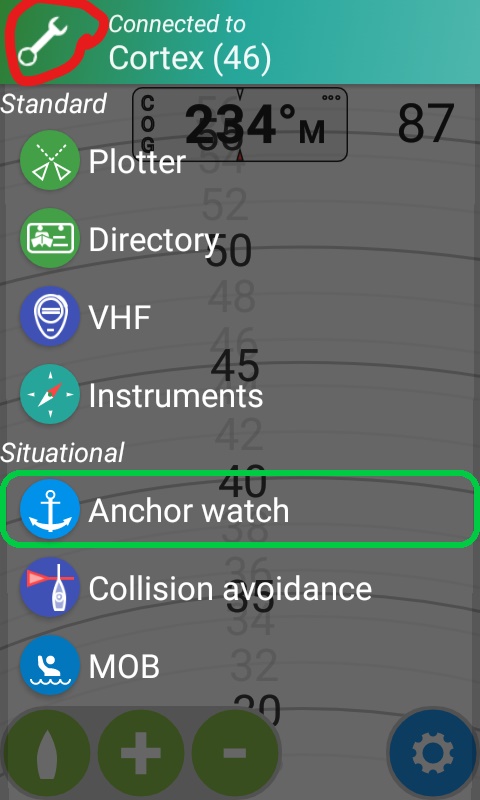 Tap configure and input the credentials for your Boat Network.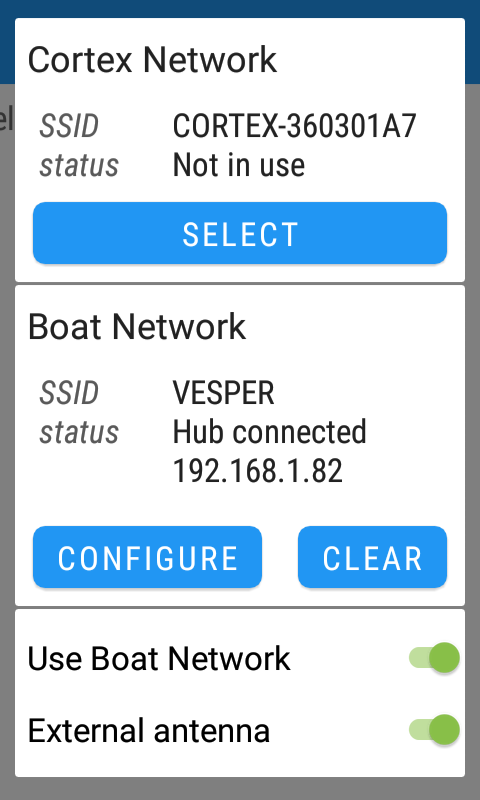 Once the Hub is connected to a Boat Network, you can decide if the Cortex handset or Cortex Onboard app is to use the Boat Network instead of the dedicated Cortex Network. Toggle Use Boat Network on (to the right, turns green) if you want it to use the Boat Network.
Note: The Boat Network router must be able to support WPA2-PSK .