A Vesper Secure Message file may be used to program your Cortex system. This may be used to clear an or program an MMSI or unlock some new functionality.
Follow these instructions to use a .vsm file,
Connect to your Cortex Hub over WiFi using a mobile phone or laptop
Using your browser visit the page at http://10.1.1.1 Important note: when attempting this from a mobile phone you may need to first turn off your Mobile Data so your phone doesn't attempt to connect to http://10.1.1.1 over the internet.
Browse to the .vsm file and Upload to your Cortex Hub.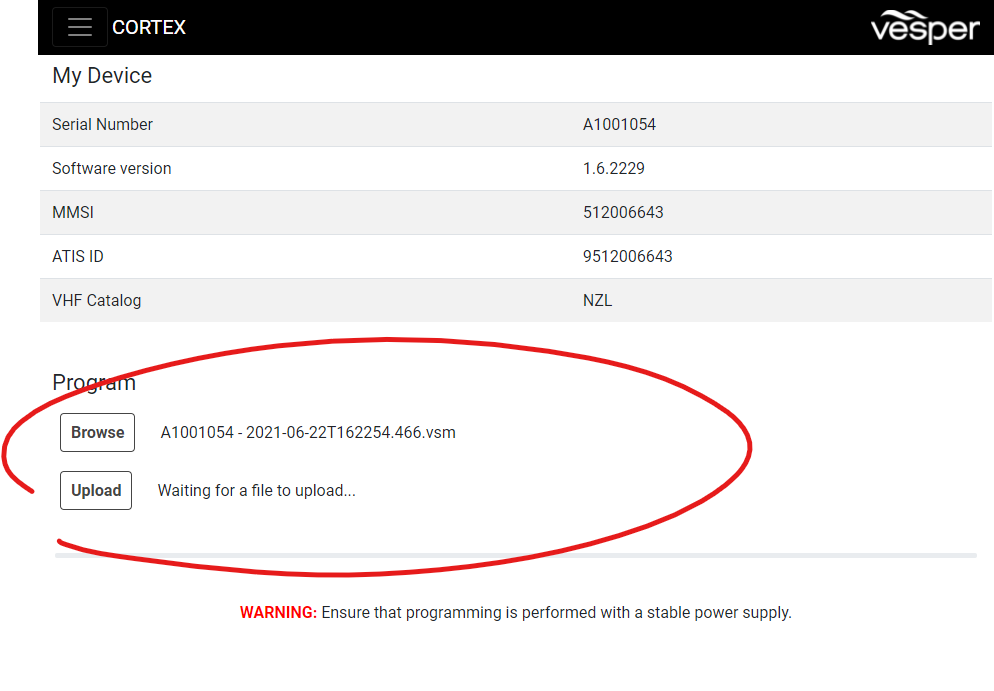 Your Cortex Hub will now be programmed with the data provided.