Cortex M1 hub connects to handsets and personal devices via WiFi. The Cortex has is own unique SSID which comes with the M1 and cannot be changed.
From the Wifi view, you can do a variety of utilities to connect devices. Tap the WiFi icon on the top of the screen. and the WiFi Network view comes up with the status of the connection to the hub.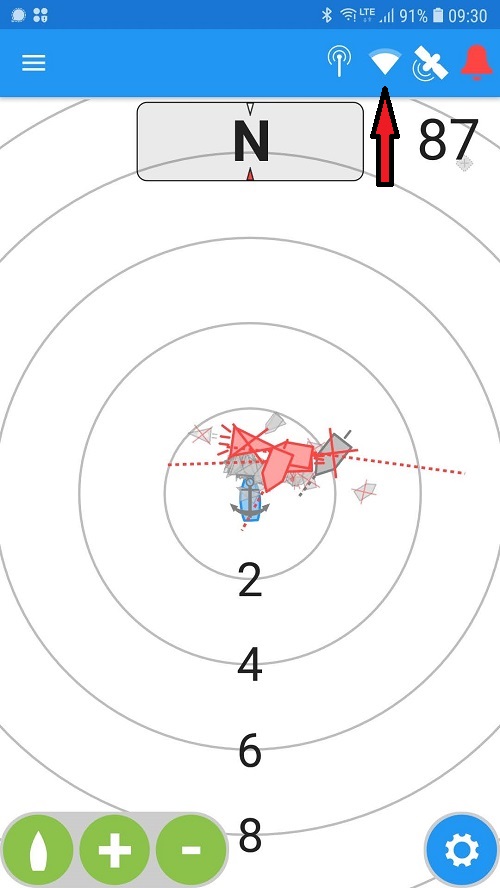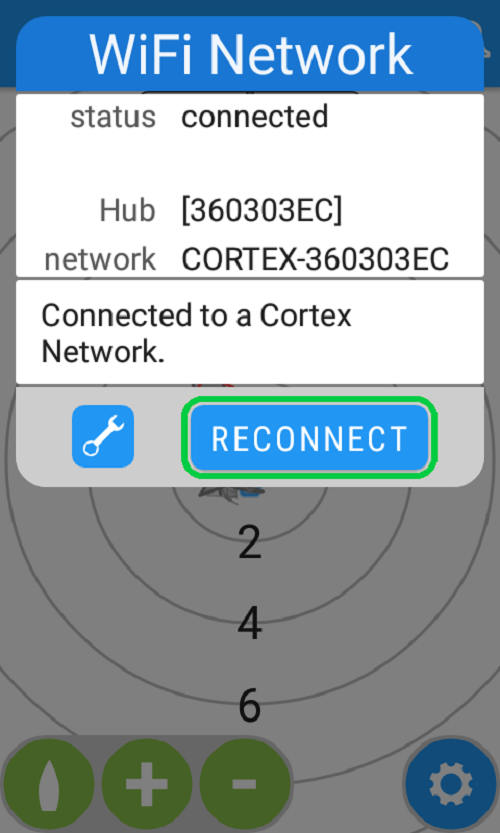 While in this view click on the config (wrench) icon
Look for the WiFi SSID of your device on the top of the SSID banner- tap the SSID and it will then appear in the banner space. Next type in the password from the QR code label, and then select.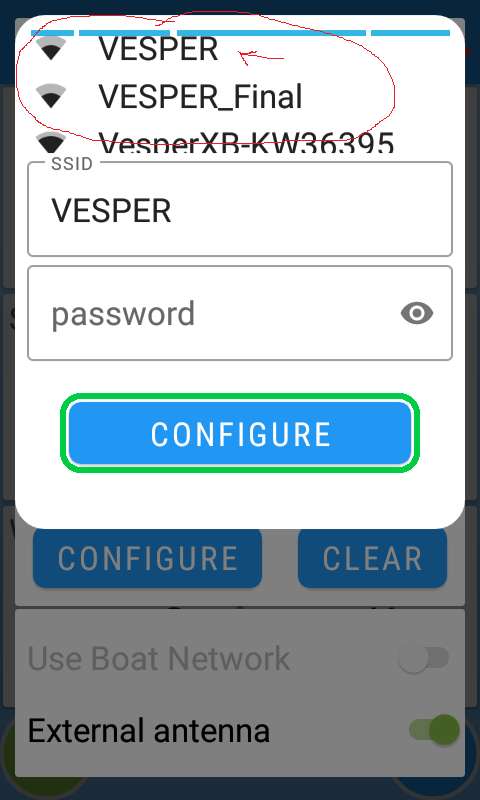 And you can configure the boat network, change handset pairing, use the boat network, and turn on or turn off the External WiFi antenna.