From the VHF view on the handset there are several options that you can control. The speaker icon control the mute of the system. Pressing this icon mutes both the handset and the hub (if equipped with an external speaker) It does not mute the alarms.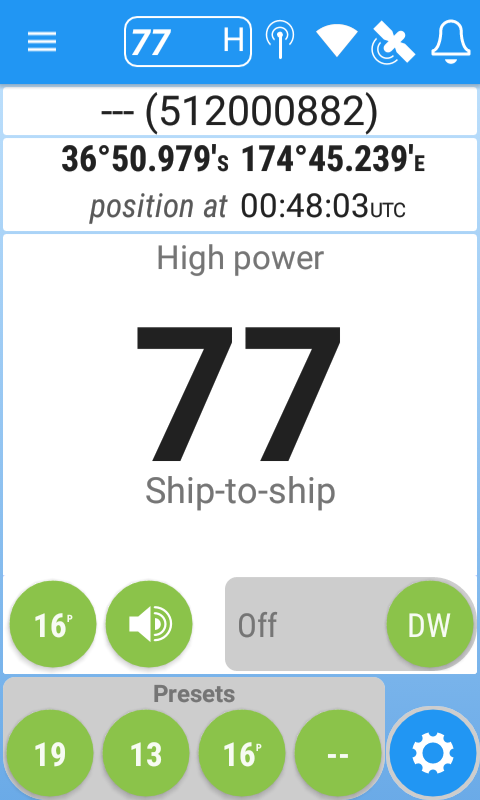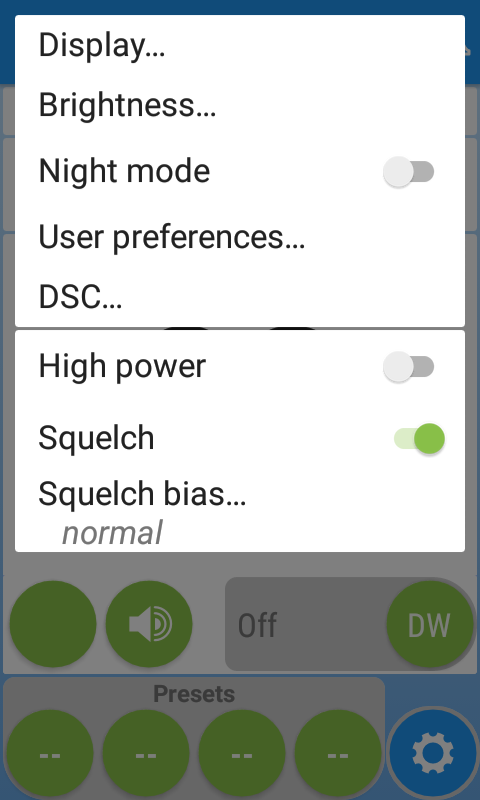 Tap the gear icon (cog) on the bottom right presents options for controlling the VHF transmit power High Power slide to the right (25W) or low power (1W) slider to the left
To help to control background noise Squelch can also be controlled here activate the squelch by tapping the slider to the right
and you have three levels of bias or sensitivity-more-normal-less.