Occasionally the handset may need to be paired or re-paired to the M1 hub.
Usually the handset and the M1 will pair automatically, but if you are having a problem with the pairing you may need to do this manually.
From any view tap the WiFi icon on the top banner.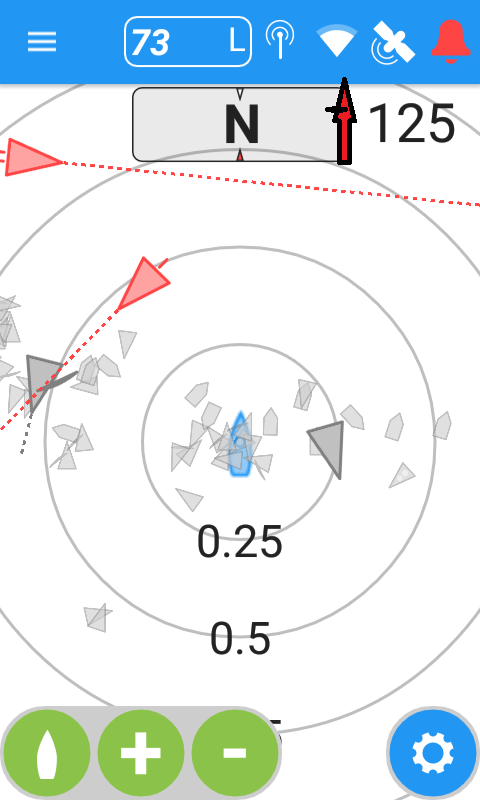 This will take you to the WiFi network view.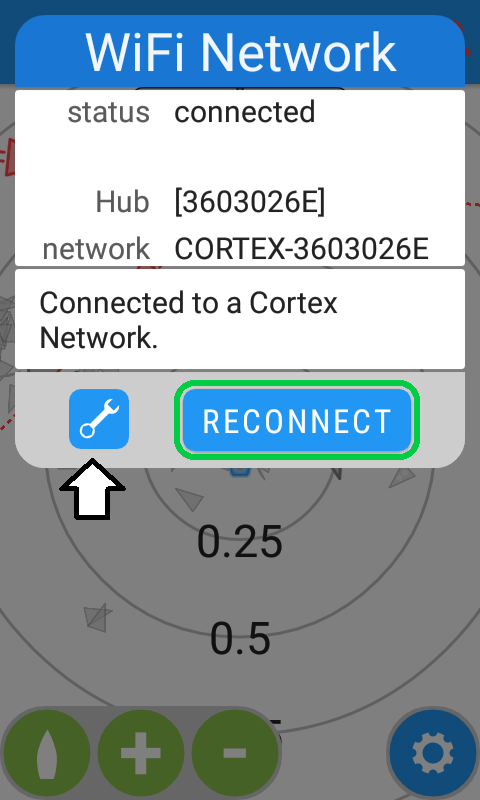 Tap the wrench icon- Which now takes you to the Cortex ad Boat Network view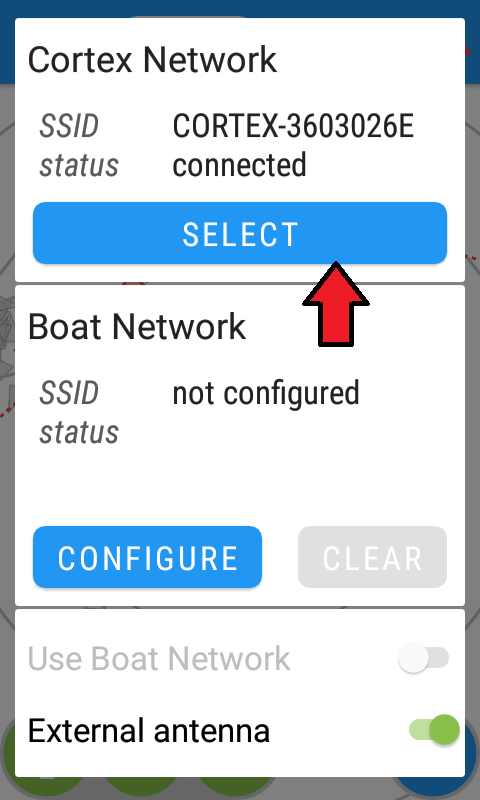 Now tap select. The SSID banner will have an SSID- But go to the box above this banner- these are the WiFi SSID's that are being transmitted and being seen in real time.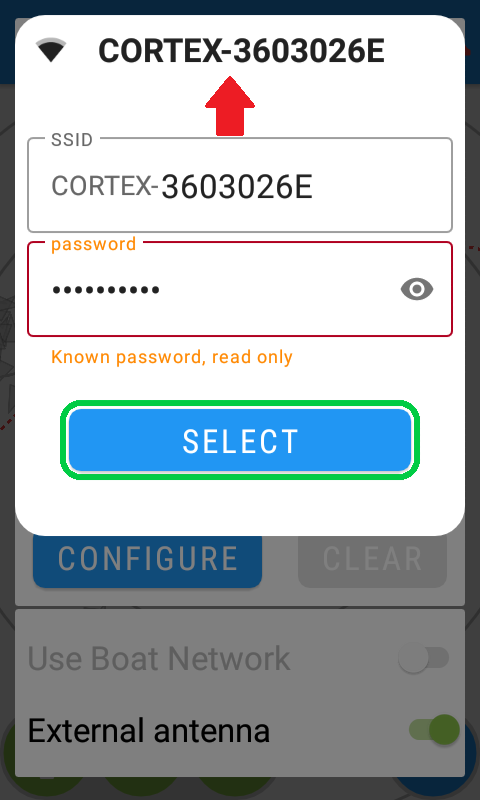 Tap on the SSID of your device. It will then populate the SSID banner and press select.
You should now be re-connected to you M1- the WiFi Icon on the handset and on the M1 POD should show connection (white on handset) green on the M1.