Vesper Marine has added some much demanded functionality into the Cortex VHF system. Firmware version 1.7 allows the M1 to connect to the vessels loud hailer and for the operator to utilize a variety of audio signals for limited visibility scenarios.
Under the horn options, the M1 has pre-programmed signals for danger, warning, maneuvers. fog, overtaking in narrow channel, and distress.
The M1 with its handset, or Cortex Onboard app can also function as a loudhailer for audio communications to other vessels or crew away from the helm.
To access the horn or loudhailer feature the main menu will have 'loudspeaker' as an option.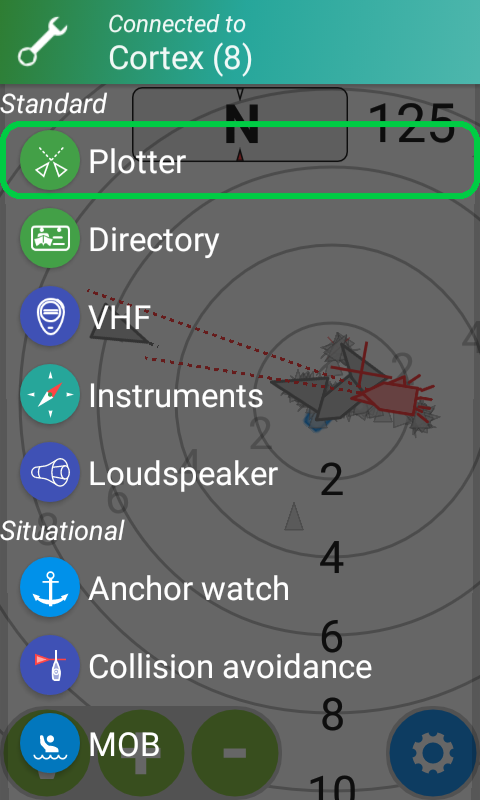 Selecting the Loudspeaker option brings the horn or hailer view.
Selecting the desired horn options, depending on the circumstances, will enable the loudspeaker to function as a horn.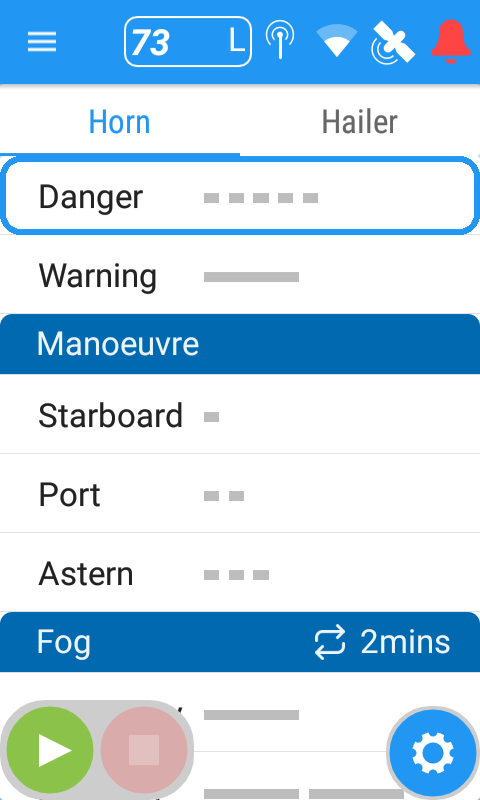 The gear wheel at the bottom right of this view allows the user to change the pitch of the horn. Lower pitch allows the sound to travel longer distances and around obstacles better.
Selecting the Hailer option takes the user directly to the hailer function and pressing the PPT (push to talk) button on the left side of the handset or the center of the rotary click wheel enables to hailer.
Talk into the handset and the audio comes out through the hailer.
This functionality is also available on the Cortex Onboard app.