Firmware version 1.7 has much more functionality and options that the user can choose. One of these options is the ability to choose NMEA data sources that are shared among the NMEA system. This is an important feature, if there is more than transducer providing the information to the network.
Many vessels use, for example, two depth transducer. You can now choose which depth device to use in this firmware.
Go to the main menu and tap the config (wrench) icon.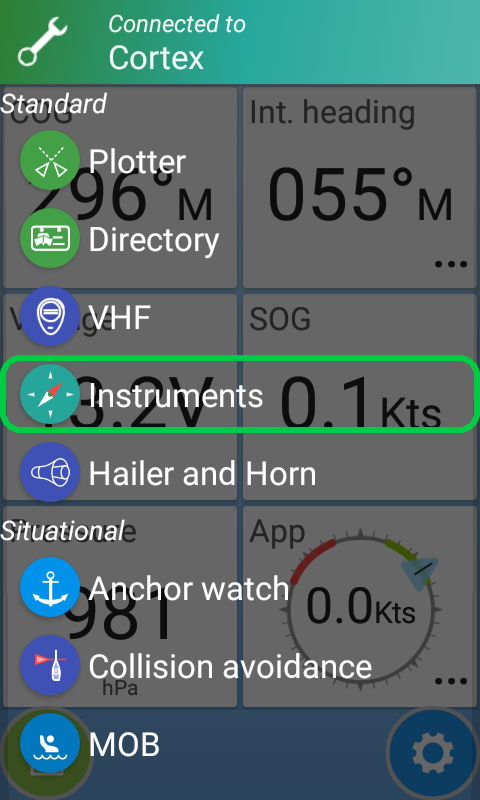 Go to the Networks tab>NMEA Data Sources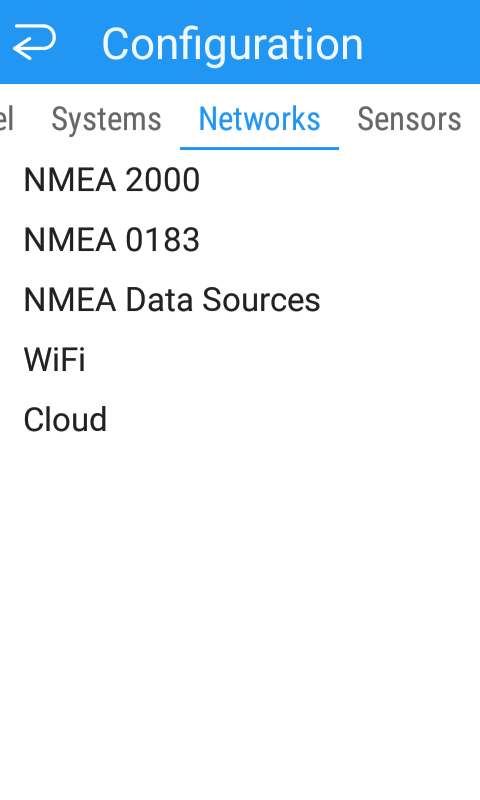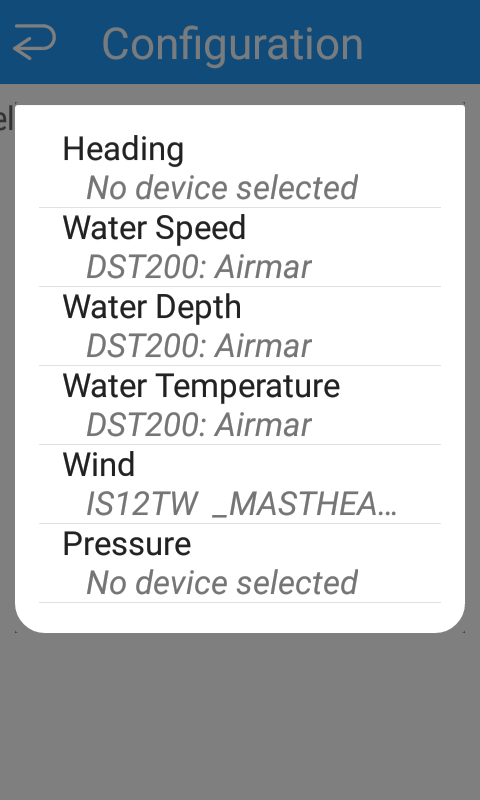 Select the sensor that you would like to change. In this example we will change the pressure sensor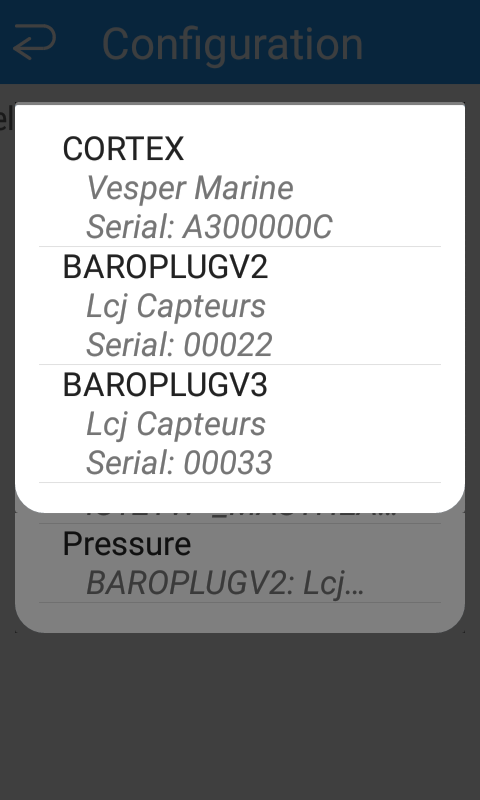 The selected device will now be shared across the NMEA bus.