Cortex Onboard App lets you manage Anchor Watch, set alerts, and become notified if your Anchor Drags while on board the vessel. See more detail on Using Cortex Anchor Watch.
To ensure the Cortex Onboard App works as it is intended, the following steps are recommended.
Keep Cortex Onboard active
Cortex Onboard should remain open. If the App is allowed to sleep in the background it will not work as intended. This will include limiting alerts on the device.
On the iOS device, access the Settings > Display & Brightness > Auto-Lock > Never. This will ensure the Cortex Onboard App stays active on the display. Note: This will increase the drain on the device's battery. It is recommended that the device is set up with a constant power source to avoid it going flat.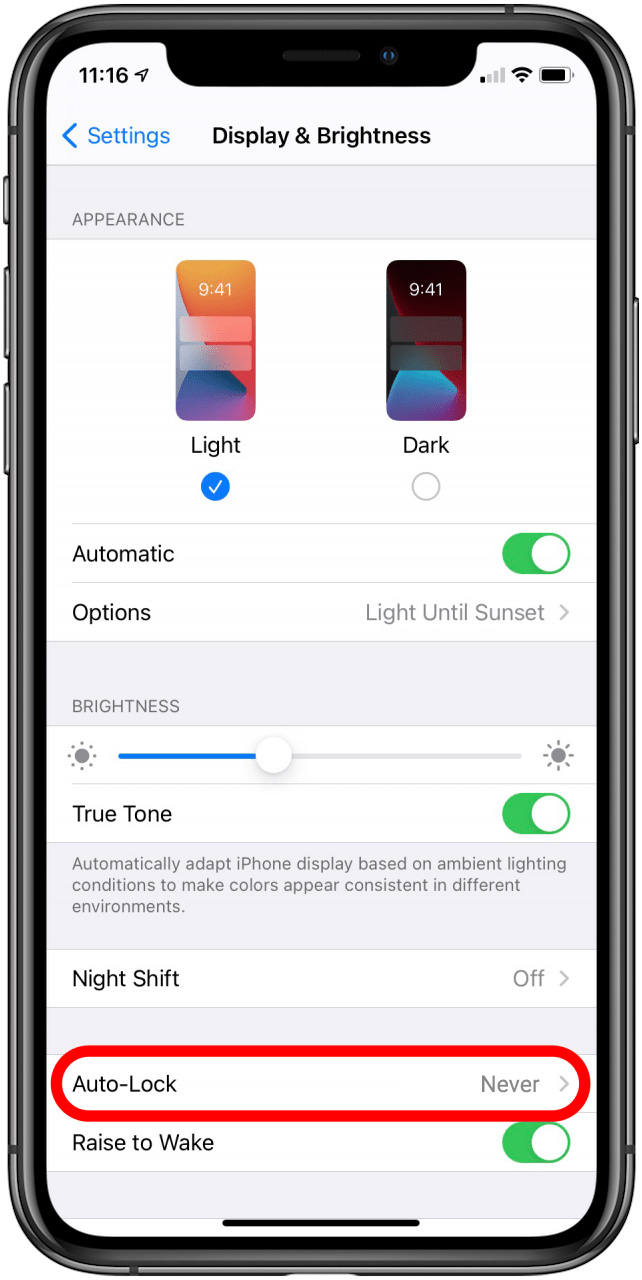 Ensure device audio is on
Cortex Onboard will not override the device audio settings. If your device volume is down or set to 'Silent', alerts may not be audible. Ensure the device is not set to Silent Mode, or the volume is insufficient for you to hear any alert.