Some Windows10 computers may scale the vmAIS window size very small. Following
settings at the computer need to be changed to correct this.
1. Open the vmAIS
2. Go to the vmAIS icon in the taskbar
3. Right click on the app and right click on configurations and status.
4. Left click and select Properties.
5. Click on Compatibility
6. Under settings click on Change high DPI settings
7. Click on Override high DPI scaling behavior.
8. Scaling by System
9. Click OK
10. Click Apply
Once you complete these steps, relaunch the app to start using the changes. In the future, if the
app becomes blurry, Windows 10 will use the settings you specified to render the app correctly
the next time you open it.

Right click on the vmAIS icon in the task bar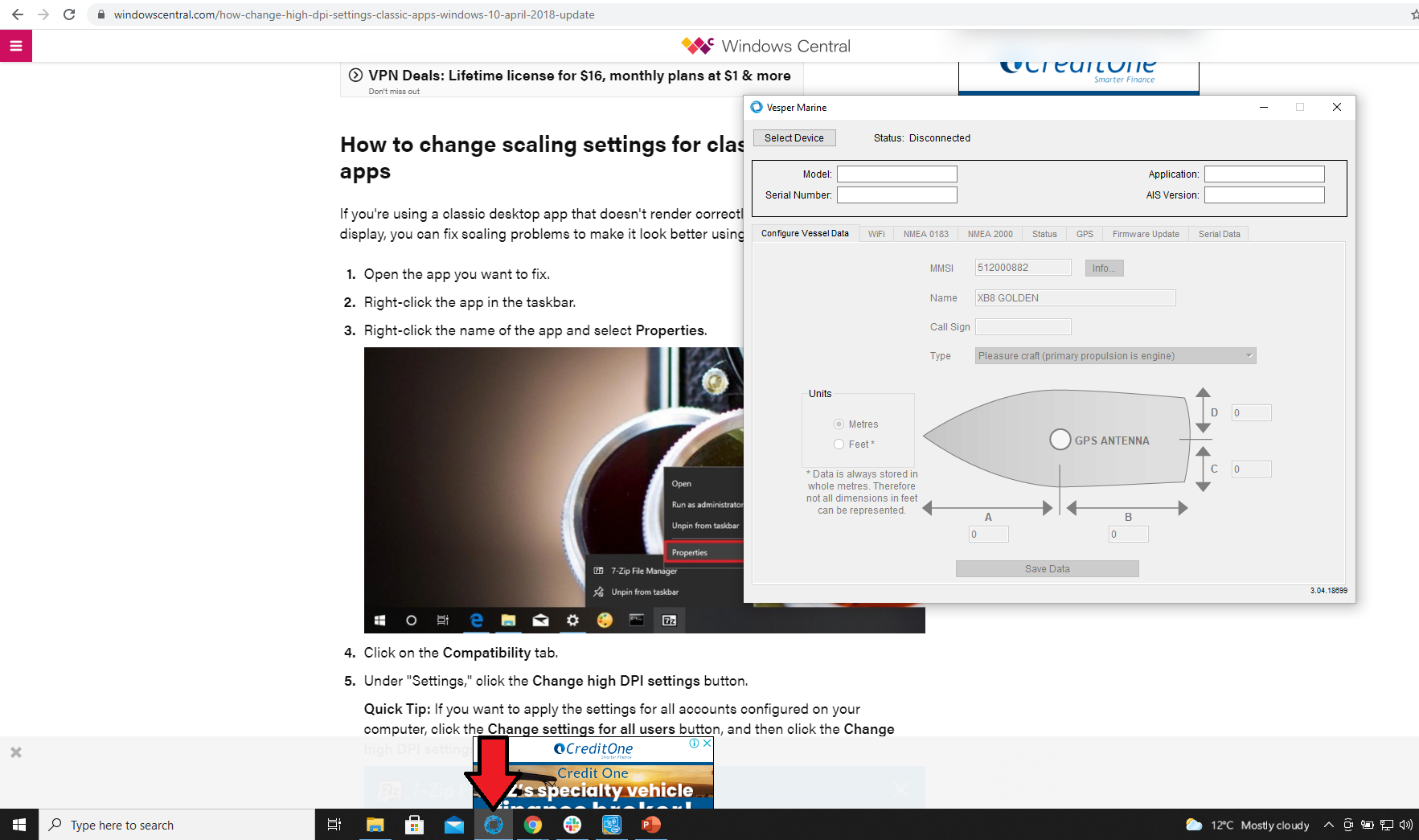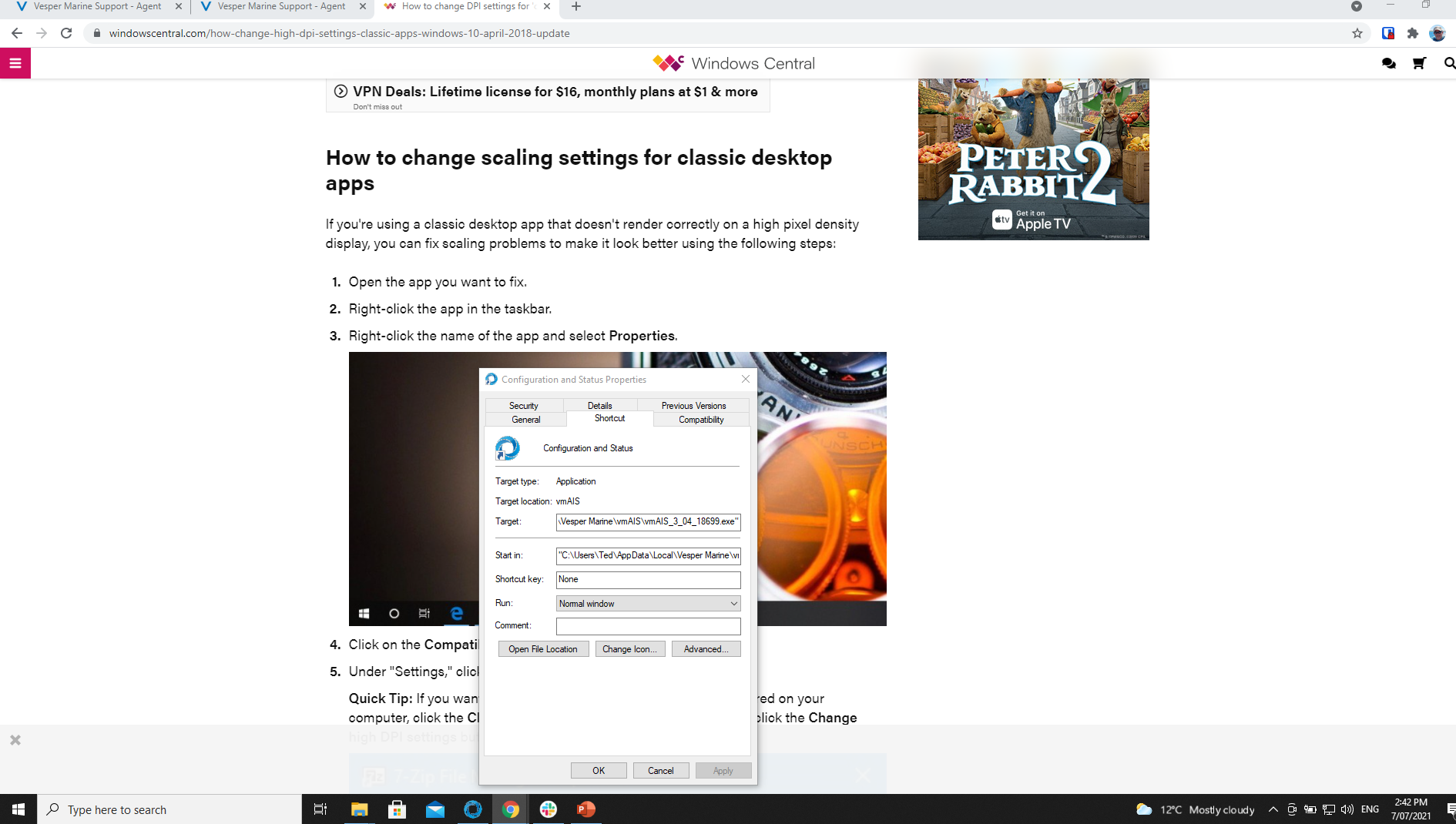 Right click the Configuration and Status and select (left click) Properties.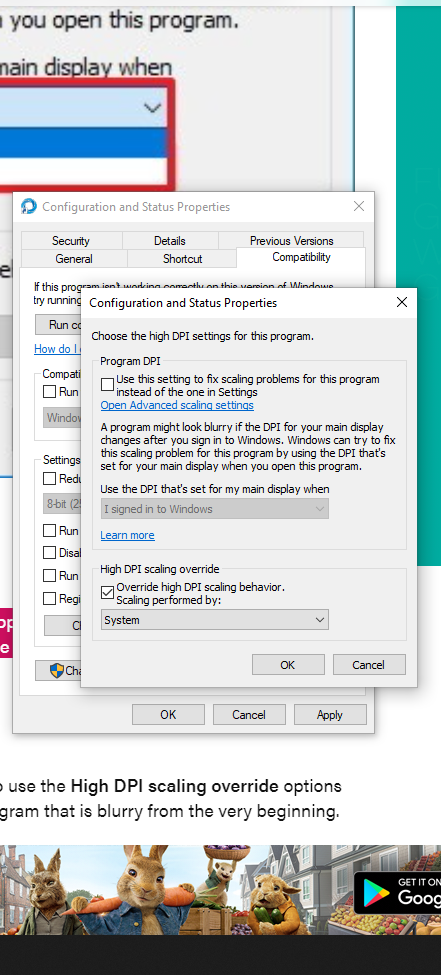 Click on the Override high DPI scaling and select scaling performed by the system.
Click ok and apply.